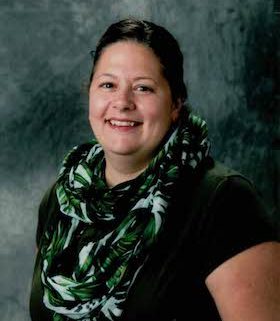 St Hilary's Day Care Foodservice Manager
Tanya has been working with the team at St. Hilary's Day Care for the past 12 years and is thrilled to combine her extensive food service qualifications with her passion for child development and nutrition.
In addition, as a certified Chef, Tanya is First Aid Certified and continuously works to maintain an up to date qualifications in Food handling. She has been in foodservice for 30 years with diverse experience. Tanya is also a member of a unique team that specializes in Childcare Nutrition In accordance with Canada's Food Guide & The Child Care Act. In addition to foodservice,
Tanya also coordinates the Fundraising Team, the Annual Spring Funapalooza, and the Mom 4 Moms sales throughout each year, and has enjoyed this role for several years. Tanya continually participates in workshops on nutrition, food guide changes, allergies, menu preparation, personal development, and strategies to navigate these complex issues in today's busy lifestyle.
Tanya continues to expand the foodservice area at St. Hilary's. With years of training, experience, and passion, Tanya uses international meals and theme meals to ensure every child has a positive experience through a diverse variety of nutritious meals. With passion and skill, Tanya brings food to life for children and introduces new things to encourage excitement and inspiration through nutrition.